Condé Nast Traveller's Natasha Callin was born on the Isle of Man, working in London but heading home before borders were closed. The Isle of Man – just 30 miles by 10, and a self-governing British Crown dependency rather than a part of the UK – locked down from 26 March until 15 June 2020, after which life returned to normal until a month-long circuit-breaker lockdown was required in January 2021. The borders have been closed to non-residents, unless special dispensation is granted, and all arrivals on to the island have to isolate for two weeks and take a number of Covid tests before being allowed into the community.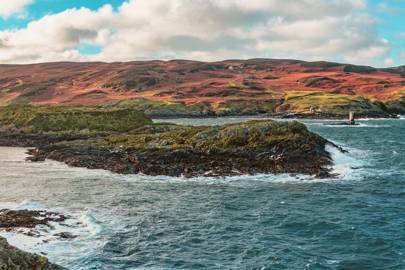 What is the very first thing you did after lockdown that you couldn't do during it?
'Make several dinner reservations at our favourite restaurants, particularly Enzo's, Bonzai and 14 North. It has been such a pleasure to eat out again and see lots of different people – the island is full of life with everyone making the most of being able to live normally.'
And the second thing?
'Booked a haircut.'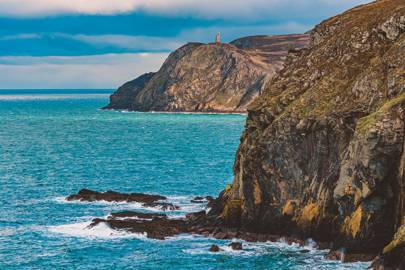 How have things changed since before lockdown on the Isle of Man?
'I think the biggest difference is that so many people are here at the same time. Many people love to travel and so it can be rare for so many friends and family members to all be on the island and able to spend so much time together. There is also a fantastic sense of the community growing closer. Our government hosted regular briefings throughout our lockdowns, streamed on YouTube. People would tune in for "Howard o'clock" (named after our Chief Minister) for updates and new initiatives were set up, such as an online delivery site listing all the restaurants offering takeaways – there's no such thing as Deliveroo over here!'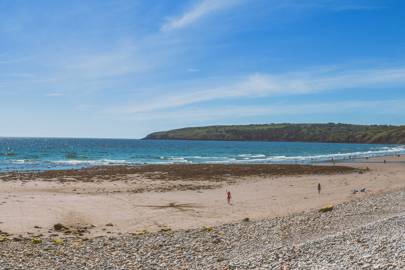 Do you think the experience has had a lasting impact?

'We're all very grateful for the unique position the Isle of Man is in. People have supported local businesses much more, particularly the food suppliers who kept us so well stocked during both lockdowns and the whole period, really. Outdoor activities have always been a focus of island life and during the lockdowns we were lucky to have the green hills or beautiful beaches for daily walks – places such as the Langness peninsula, to the south, the windswept, bird-flocked Ayres on the north coast, and South Barrule, for a really good climb. Cycling is like a religion here (it's the home of Olympian Mark Cavendish) and more residents have taken up mountain biking and other sports to fill their weekends. I think the community has become better connected, keeping in touch and supporting each other. While we were able to have normal Christmas celebrations, many islanders have family stuck all over the globe, so being able to join other friends and families has been important.'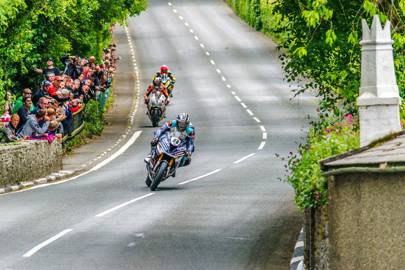 How has it affected hotels on the island?

'While there is the frustration of not being able to travel abroad, staycations have been hugely popular. There are some lovely holiday homes around the island. We had a staycation at The Shore on Gansey which felt like a real holiday. When the borders are safe to open and tourism can return, I hope that locals will continue to enjoy exploring this island – and we will be pleased to see the annual TT motorbike races return, which are so important for the Isle of Man's economy.'
How are people behaving in post-lockdown life?

'Understandably there are some people who are still feeling cautious: you occasionally see people in face masks at the supermarket and venues still have plenty of hand sanitiser available. For anyone who travels on to the island there is a mandatory isolation period of two weeks with a number of Covid tests required before you can go out in the community, so these precautions are keeping most of us reassured.'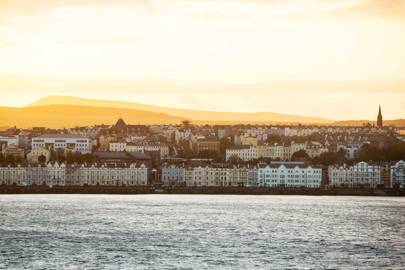 Are you still wearing face masks?

'When we had our circuit-break lockdown in January it was amazing to see how quickly everyone switched to wearing masks everywhere, even outside for their daily walks. Outside of lockdowns you don't see many at all – only occasionally if someone is feeling vulnerable.'
Like this? Now read:
When will we travel? What the latest lockdown rules mean
What it's like to stay in a quarantine hotel in Mauritius